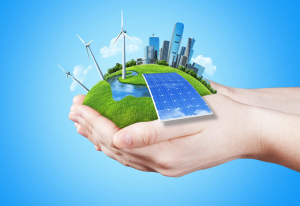 In 2019 WPE Research & Development started with the unique match of the expertise, vision and skills of our team members, having a shared certainty:   the key contribution of sustainability and circularity in boosting the green transition that now our environment can no longer postpone.

We all know that the effort we put in our daily jobs will impact our future. The more we strive now to preserve our environment the more chances we will have to save our planet. WPE believes that the tracks of progress and sustainability must be entwined with the same goal.
Our activities are focused on the continuous research and development of real cutting-edge solutions which can lower the impact on our ecosystem of the production of energy without forgetting performance and cost reduction for the final users. Another pillar of our organization is the dialogue and cooperation both within our team members and outside with other companies, public entities, businesses and associations, in Italy and abroad.
We realized the need to move from large wind turbines produced by large companies to smaller plants having nevertheless great performances. This can be done by exploiting the small wind, an aspect of the wind too often overlooked, primarily for the lack of thorough studies and of devices really capable of transforming its kinetic energy into electric one. It is not easy to convince people that small dimensions can combine with great efficiency, but we have been investing our assets and skills to prove that it can be done  successfully and with continuous growth on a global scale.